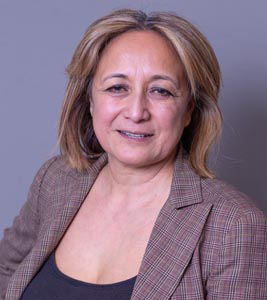 Year of Call 1995
Radhia Karaa
Door Tenant
Expertise
Radhia was a senior manager with the Crown Prosecution Service, with over 20 years of experience. For many years, Radhia prosecuted legally and factually complex and high-profile criminal cases specialising in all areas of criminal law, from murder, rape, and serious sexual offences to multi-handed conspiracies.
In private practice, Radhia represents both individual and corporate clients, respectively. She has a reputation for being a highly-skilled, measured, forceful and persuasive advocate who does not shy away from conflict, ensuring that the clients' care and welfare are at the heart of allshe does.
Radhia is called upon to advise professional clients at an early stage of proceedings, in respect of strategy,to scrutinise and analyse evidence, identifying evidential flaws in cases involving drug trafficking, violent crime, and fraud,thus achieving the best outcome for lay clients.
Radhia has successfully represented clients appearing before major hearings at the Court of Criminal Appeal and is consulted to advise on the merits of an appeal.
Areas of Practice
Criminal Defence
Business & Financial Crime
Regulatory Law
Freezing and Cash Forfeiture Orders
Private Prosecution
If you have any legal problems in your life…We are here to Help