Background
Nathan Lee-Walsh has been a barristers' clerk for twenty-five years, leading clerking teams since 2008.
Described as being a consummate professional and an individual of great integrity, Nathan is a senior clerk with a proven track record of working at the highest level.
His role is integral to the success of chambers, both as a legal practice and as a business. He has demonstrated a combination of commercial acumen, traditional knowledge, and strong interpersonal skills throughout his career.
He is involved in all aspects of chambers practice management, marketing, and the strategic planning of chambers' business development.
Nathan is responsible for running the administration and business activities of Millennium Chambers. He oversees the day-to-day management of the diary, assisted by the practice clerk. He is familiar with court procedures and etiquette and has a comprehensive knowledge of the types of law undertaken by chambers.
Nathan is trained to deal with public access cases and regularly deals with queries from clients under the Bar Council's public access scheme.
Nathan returned to senior clerking in 2016, following a two-year business development role with a leading commercial/civil litigation law firm.
Nathan is committed to providing professional and personal service to all clients of Chambers.
Nathan is also Briefed certified in Anti-racism training.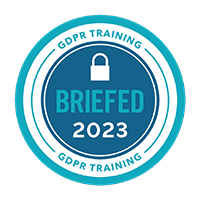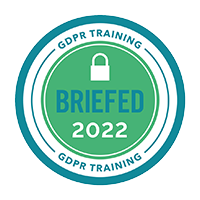 ROLES AND RESPONSIBILITIES
Manage the diary and practice, including all activities relating to the barrister going to court
Ensure barristers' fees are created and collected for their work
Marketing and developing the business to maintain the supply of work
Finance & Facilities by overseeing, implementing and maintaining chambers compliance matters as these are the standards and accreditations to which chambers have to adhere
Staff
DIARY MANAGEMENT
Discussing with a client the most appropriate barrister to take the case in terms of specialisation, particular abilities, experience and availability, whilst being aware of any potential conflict of interest, where barristers from the same chambers are representing opposing parties.
Planning the timetable of a case in detail, taking into account factors such as preparation time, conferences, i.e. meetings with instructing solicitors and clients and estimated number of days in court.
Arranging meetings on behalf of the barrister with the instructing solicitor and client to discuss the case.
Informing the client's solicitor of progress and, in case of a delay, renegotiating the agreed timetable of work as required.
Planning the workload of each barrister to avoid clashes of court time.
FEE NEGOTIATIONS
Negotiating fees to be charged with the instructing solicitor.
BUSINESS DEVELOPMENT & MARKETING
Proactively seeking work for the chambers by keeping in touch with solicitors and undertaking other marketing activities.
Referring cases to more appropriate chambers, when a lack of specialist expertise could jeopardise the outcome of the case.
Maintaining awareness of cases that are likely to be coming to the chambers, especially major criminal cases.
Keeping up to date with specific areas of law and the specialisms of the barristers within the chambers.
Running business activities and the administrative systems of chambers to meet quality standards.
Keeping accounts and arranging the collection of case fees.
Discussing with junior barristers the areas of law in which they wish to develop expertise and allocating relevant cases to them.
FINANCE & FACILITIES
Nathan assists the Chambers Director and Finance Director in all financial matters.
Nathan is responsible for compliance, internal policies, internal complaints and procedures.
Nathan is responsible for keeping up to date with current legal issues, as well as market changes and administration issues.
STAFF
Nathan is responsible for staff development and training.
Nathan is responsible for staff appraisals.
If you have any legal problems in your life…We are here to Help