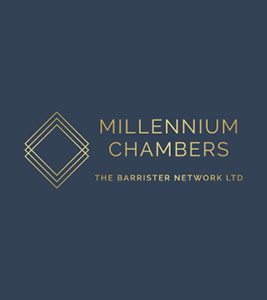 Year of Call 1990
Christopher
Cleverly
Tenant
Areas of Practice
Criminal Defence
Business Crime & Financial Services
Professional Regulatory & Disciplinary
Education
Kings College, London LLB 1988
Honorary Degree of Doctor of Laws, University of Reading, 2014
Expertise
Chris is a barrister specializing in cases that require expert advocacy skills. He has experience in white-collar fraud and organized transnational crime cases, successfully defending a range of clients.
Chris has a varied practice and represents both individual and corporate clients, respectively. Chris is called upon to advise professional clients at an early stage of proceedings in respect of strategy and achieving the best outcome for lay clients.
Chris has a reputation for being a highly-skilled, measured, forceful and persuasive advocate. As such, Chris is instructed to appear as a leading advocate, both domestically and nationally.
Christopher Cleverly was the first-ever student from his comprehensive school in Essex to be admitted to study Law at King's College, London. Called to the Bar in 1990, he became the youngest head of chambers in the last century after founding Trafalgar Chambers, described by the Evening Standard as 'one of Britain's most diverse and coolest chambers'. I am now President of African fintech, Tingo International Holdings Inc. Amongst his entrepreneurial ventures, he invented and sold 'Goco' a confectionary made from guarana. He regularly appears on TV and Radio and writes on African and African development issues.
As an entrepreneur, Christopher founded and sold numerous listed and unlisted companies. Chairman of Block Commodities Ltd on NEX, London former board member Lord Peter Hain, formerly UK foreign minister, current Board Member, Rt.Hon Mark Simmonds, formerly UK Africa Minister, the leading company related to blockchain applications for African farmers. CEO of Made In Africa Foundation – Made In Africa Foundation started the first "Africa Rising" campaign in 2007 with co-ordination OFPPP closing event of the 50th AU Conference in Ghana. Made In Africa advises the UK and several African governments on the rapid development of the continent and launched Africa's first infrastructure fund with African Development Bank raising the seed capital for the $3bn Africa50 fund.
If you have any legal problems in your life…We are here to Help