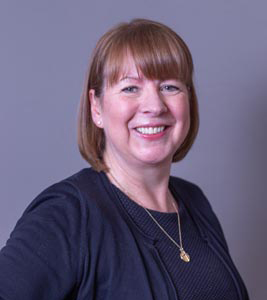 Compliance & Regulation Manager
Tracey
McCormack
Background
Tracey has spent several years working for both Solicitors' and Barristers' Chambers. Before joining Millennium Chambers, Tracey worked at a leading Barristers Chambers in London for nine years, covering a wide range of Chambers roles. Tracey also spent 15 years at Fisher Meredith Solicitors.
Tracey is one of the contacts for the criminal team. She has a strong working relationship with all our members of Chambers and professional clients alike.
Tracey is also Briefed certified in Anti-racism and Equality and Diversity Training.
COMPLIANCE & REGULATION ROLES AND RESPONSIBILITIES
BSB and GDPR compliance.
Reviewing and Implementing improvements. Reviewing present policies, making required changes, and informing all members and staff.
Development and implementation of policies.
Reporting.
Monitoring.
ICO.
E&D.
Website.
Practice Management.
Reporting on existing policies to Management.
Monitoring all policies to ensure that required policies are sent out, and forms are completed, returned, and recorded.
Ongoing review of Millennium Chambers website to meet BSB/GDPR standards and to keep the content/information up to date.
Assisting with all aspects of practice management when required. Including diary management. Liaising with courts and Solicitors, updating diary with court dates and conferences, and any other ad-hoc issues/matters.
TRAINING
Remain up to date with Chambers IT system through training by staff and other outside bodies.
Remain up to date with Health and Safety.
Undertake training as required.
If you have any legal problems in your life…We are here to Help